OK I think I figured out a better look for the library pages – but they're still kind of . . . dull.
I also am wondering if the links work or not.  Maybe it's time to ditch them or have alternate pages?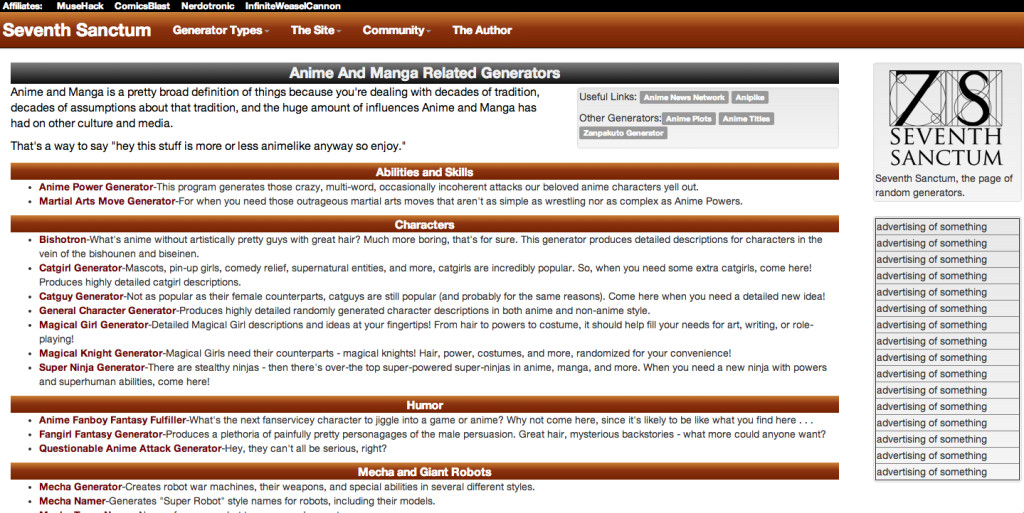 Steven Savage is a Geek 2.0 writer, speaker, blogger, and job coach.  He blogs on careers at http://www.musehack.com/, nerd and geek culture at http://www.nerdcaliber.com/, and does a site of creative tools at http://www.seventhsanctum.com/. He can be reached at https://www.stevensavage.com/.