OK I'm now converting the generators over to the new code base!  It's taking effort, but it's also going faster than I thought.  Mostly it's intense moments of thought combined with sheer "does that work . . . yeah" drudgery.  It'll get easier the more I do, but the drudgery party isn't going to change.
So here's a view of an active generator – my only question is the twitter bug – I probably ought to add a few more social media tools in there.  Any thoughts?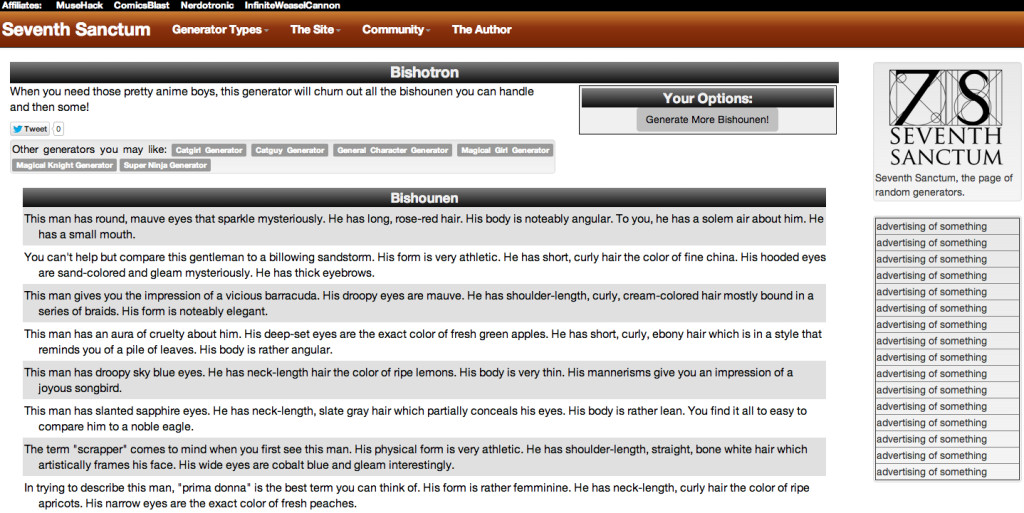 Steven Savage is a Geek 2.0 writer, speaker, blogger, and job coach.  He blogs on careers at http://www.musehack.com/, nerd and geek culture at http://www.nerdcaliber.com/, and does a site of creative tools at http://www.seventhsanctum.com/. He can be reached at https://www.stevensavage.com/.